Mrs Osborne (R) 2022 - 2023
Mrs Osborne
Is the teacher of Reception class, she enjoys spending time with her family and friends, going on holiday, out for meals and going to the theatre.
Mrs Coney
Mrs Coney is a teaching assistant in Reception Class
Mrs Moore
Mrs Moore is a teaching assistant in Reception and Year 6.
EYFS - Reception
The Early Years Foundation Stage (EYFS) applies to children entering their reception year after attending a range of different settings for their pre-school years. At St. John's CofE Primary School we follow the Statutory Framework for the Early Years Foundation Stage. At the end of the school year the children are assessed against The Early Learning Goals (ELG's). These are the expectation for what a child should be able to do at the end of their year in the reception class. They will be working towards these goals throughout their time in the EYFS across all of the 7 areas of learning in the EYFS curriculum. Some children will exceed these goals/targets. The Early Learning Goal's are split into three Prime areas and four Specific areas of learning.
At St Johns we support the children through monitoring their progress against key 'Milestones' which we have developed as a school using the Non-Statutory Development Matters statements. Our 'Milestones' are what we use to support children's learning and development and show what children should be learning throughout their year in reception. This ensures that they are ready for year 1. We then closely match our teaching and continuous provision (indoor and outdoor classroom environment) to ensure that we provide learning experineces that match a child's current needs.
Take a look at the bottom of this class page to find the key documentation as described above. Click on the tabs at the top of the page to see the Characteristics of Effective Learning and the Key Principles of Teaching in the EYFS. On this page you will also be able to view the areas of learning that your children will work on this year.
What will we be learning in EYFS this year?
Over the year the reception children will be learning about the following topics:
Autumn 1 Half Term - Me, My Family, People Who Help Us
Autumn 2 Half Term - Traditional Tales
Spring 1 Half Term - My Home and Our World
Spring 2 Half Term - Transport
Summer 1 Half Term - Plants and Minibeats
Summer 2 Half Term - Animals
Throughout the school year we will also find out more about other seasonal topics, for example Harvest, Bonfire Night, Remembrance, Christmas, Internet Safety Week, Children in Need, Mother's and Father's Day and we will take seasonal walks in the School envrioonment. We will also think about what we can do to become good citizens in our school community. Take a look at our 'EYFS Curruculum Intent Plan' at the bottom of this page to find out more about this.
Communication and Language
In the summer term the children will continue to practise following instructions and to answer and ask questions about their learning. They will practise listening carefully and enjoy being part of conversations and discussions with their friends and their teachers. They will play together in the continuous provision and practise making transitions from learning, to playtimes and to playing in the classroom. They will be encouraged and supported to work through problems with peers and be helped to organise games to play. They will enjoy story times and talk about what has happened in a story and what might happen next. They will enjoy singing new songs and saying new poems and they will look at non-fiction books to learn new facts and words.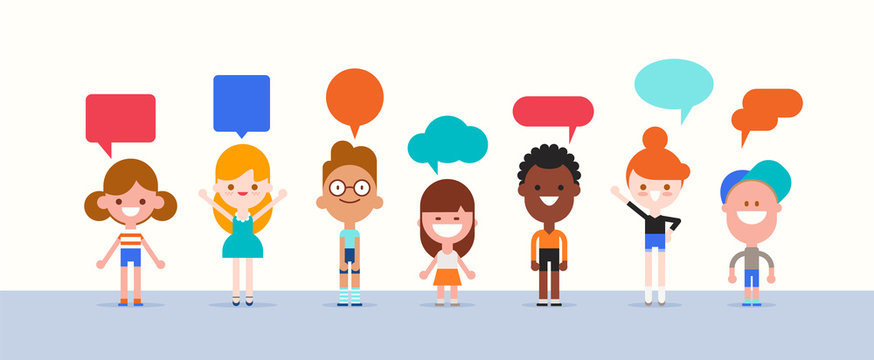 Reading
Phonics is extremely important in supporting the children with their reading. In reading we follow the Literacy Counts 'Steps to Read' and 'Little Wandle Reading' schemes. The reading topic for this term is 'Growing'. These lessons focus on word reading skills, strategies and comprehension.
The children will also be reading in class, be read to by teachers in story time, in the woods and with their Year 6 buddies. It is extremely important that the children practise reading their Little Wandle reading books at home with an adult at their own level if they are going to make lots of excellent progress in their reading. They will also bring home a 'Love of Reading' book which can be read to them by an adult.
At St John's School the children receive extra rewards for reading at home. Every time a child reads a book and it is written up in their reading record, their caterpillar character is moved along to the target of 10. As a reward they can bring in their favourite book to share or read to the class and they will be given another star for their star chart!
Phonics
In our phonics lessons we follow the 'Little Wandle' scheme of learning. In the summer term the children will be practising the Phase 3 digraphs and will move on to learning the Phase 4 sounds whilst also practising reading a range of tricky words.The children will learn to orally segment and blend the new sounds in words guided by the teacher and read words with them in independently. They will then learn to read phrases and sentences with words containing the new sound and spell words with the sounds in.
Writing
In our writing lessons we follow the 'Read to Write' scheme developed by Literacy Counts. In reception we focus on writing simple sentence using finger spaces, forming letters correctly and using a capital letter at the beginning of their sentences and a full stop ath thee end. We think about spelling three letter words with vowels in the middle correctly and we also make sure that the children spell common exception words right. We expect the children to use their phonics knowledge from Little Wandle lessons to help them with their spellings. This term the children will be writing sentences inspired by 'The Extraordinary Gardener' by Sam Boughton and 'Juniper Jupiter' by Lizzie Stewart.
Maths
In Maths the reception children follow the 'Power Maths' scheme of work which provides many interactive learning experiences for the children. In the summer term the children will be learning how to count to 20, how to compare quantities to 10 in different contexts, how to find out which numbers are odd and even, how to double numbers, how to measure length, height and weight and how to finish shape patterns.
Expressive Art and Design
In the summer term the children will be building insects houses for the nature area, building a shoe box model of an insect habitat and making character animal pupperts from stories.
Personal, Social and Emotional Development
Whilst in school the reception children will continually have the opportunity to develop their personal, social and emotional skills. This will be during whole class teaching time, when working in small groups, when playing both indoors and outdoors in the reception classroom environment alongside their peers and during social times, such as at playtimes and lunchtimes.
We will also have specific times during the week when we will share stories, play games and have circle time to talk about how we can manage our physical and emotional needs, manage our behaviour and feelings and how we can make friends and work with the adults in the school environment. Children will be rewarded for acting upon the themes of these lessons by earning stars on their stars charts to gain rewards as chosen by the class.
The children will also participate in fornightly RSE/PSHE lessons. These include E-Safety, Healthy Living, Being Safe and Anti-Bullying topics.
Physical Development
PE is taught to the children by Mrs Riddle. In the Summer term the reception children will carry on their PE lessons and will be undertaking outdoor games and ball skills. It is extremely important that the children come to school in their PE kits on the designated PE day for the class.
PE kits include:
White t-shirt
Black shorts or leggings
Trainers (not pumps or slip-on shoes)
A warm track-suit for cooler days
A school hoodie
The children also need to bring into school a water bottle every day, a coat for outside play and some wellington boots if they have them.
Understanding the World
In the reception class we are continually learning about the world in which we live and making observations in our day to day movements around the school enviroment, both indoors and outdoors. In the summer term the children will be encouraged to think about significant historical events from the past and look at images to learn more about these. They will talk about the world around them and the people and places that are familiar to them and create drawings of the people, plants and animals that they observe. They will think about how they live in this country and how children live in other countries. They will also look at how special events are celebrated. They will learn about the natural world, specifically thinking about the seasonal changes which happen in the Spring and also about changing states of matter.
RE
In RE we follow the Chester Diocese and Understanding Christianity schemes of work. In the summer term the reception children will be learning about what many Chirstians believe about the themes of 'Forgiveness' and Discipleship'.
Year 6 Buddles
All of the reception children at St John's School have a Year 6 buddy. The children will continue to spend time with their Year 6 buddies during the summer term. The year 6 buddies are always extremely kind and helpful and help the children with their learning and on the playground. They will join the children on trips to the woodlands, in the school grounds and will support them with some of their learning.
Behaviour in Reception
By keeping the school and class rules the children will be rewarded with stars – 25 stars wins a certificate and a special reward!
Finally, we are very excited about the summer term and we are looking forward to helping the children to continue to enjoy spending time in the reception class at St John's School. We will continue to help them to build their confidence to learn new things, play with their friends, share their ideas, learn to co-operate with each other and take part in sharing activities with their Year 6 buddies! Towards the end of the summer term we will also begin to prepare the children for their transition into Year 1.
Files to Download
Mrs Osborne (R): News items
There are no News items to display
Mrs Osborne (R): Blog items
There are no blog items to display
Mrs Osborne (R): Display work items
There are no Display work items to display
Mrs Osborne (R): Events items
There are no Events items to display