Mrs Osborne (R) 2023 - 2024
Mrs Osborne
Is the teacher of Reception class, she enjoys spending time with her family and friends, going on holiday, out for meals and going to the theatre.
Mrs Coney
Mrs Coney is a teaching assistant in Reception Class
Miss McGraw
is a teaching assistant in Reception.
EYFS - Reception
Vision
The Early Years Foundation Stage (EYFS) applies to the learning and development of all children from birth to the end of the reception year. At St John's CofE Primary School we greatly value the important role that the Early Years Foundation Stage plays in laying secure foundations for future learning and development. Early childhood is the foundation on which children build the rest of their lives. It is not just a preparation for the next stage but is vitally important in itself.
Learning for children is a rewarding and enjoyable experience in which they explore, investigate, discover, create, practice, rehearse, repeat, revise and consolidate their developing knowledge, skills, understanding and attitudes. During the Foundation Stage, many of these aspects of learning are brought together effectively through playing and talking.
Intent
Aims
At st John's CofE Primary School we aim to provide the highest quality care and education for all our children thereby giving them a strong foundation for their future learning. We create a safe and happy environment with motivating and enjoyable learning experiences that enable children to become confident and independent learners. We value the individual child and work alongside parents and carers to help every child reach their full potential.
As outlined in the 'Statutory Framework for Early Years Foundation Stage':
'Every child deserves the best possible start in life and the support that enables them to fulfil their potential. Children develop quickly in the early years and a child's experiences between birth and age five have a major impact on their future life chances.'
Implementation
We adhere to Statutory Framework for the Early Years Foundation Stage and the guiding principles that shape practice within Early Years settings:
The EYFS is based upon four principles:
Every child is a

unique child,

who is constantly learning and can be resilient, capable, confident and self-assured;

Children learn to be strong and independent through

positive relationships;

Children learn and develop well in

enabling environments,

in which their experiences respond to their individual needs and there is a strong partnership between practitioners and parents/ carers;

Children develop and learn in different ways and at different rates.
As part of our practice we:
Provide a safe, challenging, stimulating, caring and sharing environment which is sensitive to the needs of the child, including children with additional needs;

Provide a broad, balanced, relevant and coherently sequenced curriculum, using play as the vehicle for learning;

Promote equality of opportunity and anti-discriminatory practice;

Provide early intervention for those children who require additional support;

Enable choice and decision-making, fostering independence and self confidence;

Use and value what each child can do, assessing their individual needs and helping each child to progress;

Plan challenging learning experiences, based on the individual child, informed by observation and assessment and by the children's own ideas and interests;

Work in partnership with parents and carer and value their contributions;

Ensure that all children, irrespective of ethnicity, culture, religion, home, language, family background, learning difficulties, disabilities, gender or ability, have the opportunity to experience a challenging and enjoyable programme of learning and development.
The Curriculum
We plan an exciting and challenging curriculum based on our observation of children's needs, interests and stages of child development across the seven areas of learning and development to enable the children to achieve the Early Learning Goals. All seven areas are important and inter-connected. Three areas are particularly crucial for igniting children's curiosity and enthusiasm for learning, and for building their capacity to learn, form relationships and thrive.
These three areas are the Prime Areas of Learning:
Communication and Language

Physical Development

Personal, Social & Emotional Development
Communication and Language- giving children opportunities to experience a rich language environment, to develop their confidence and skills in expressing themselves and to speak and listen in a range of situations.
Physical Development- providing opportunities for young children to be active and interactive and to develop their co-ordination, control and movement. Children must also be helped to understand the importance of physical activity and to make healthy choices in relation to food.
Personal, Social and Emotional Development-helping children to develop a positive sense of themselves and others to form positive relationships and develop respect for others.
Developing social skills and learning how to manage their feelings and to understand appropriate behaviour in groups and have confidence in their own abilities.
We also support the children in four Specific Areas of Learning, through which the three prime areas are strengthened and applied:
Literacy

Mathematics

Understanding the World

Expressive Arts and Design
Literacy- encouraging children to link sounds and letters and begin to read and write. Children must be given access to a wide range of reading materials to ignite their interest.
Mathematics- providing children with opportunities to develop and improve their skills in counting, understanding and using numbers, calculating simple addition and subtraction problems and to describe shapes, space and measures.
Understanding the World- guiding children to make sense of their physical world and their community through opportunities to explore, observe and find out about people and places, technology and the environment.
Expressive arts and design- enabling children to explore and play with a wide range of media and materials, as well as providing opportunities and encouragement for sharing their thoughts, ideas and feelings through a variety of activities in art, music, movement, dance, role play and design and technology.
Play
Learning through play underpins our approach to teaching and learning in the Foundation Stage. We embrace the fact that young children learn best from activities and experiences that interest and inspire them to learn. In doing so, we can provide children with stimulating, active play experiences in which they can explore and develop their learning and to help them make sense of the world.
Children have opportunities through their play to think creatively and critically alongside other children as well as on their own. They are able to practise skills, build upon and revisit prior learning and experiences at their own level and pace. Play gives our children the opportunity to pursue their own interests, inspire those around them and consolidate their understanding and skills. The children learn to adapt, negotiate, communicate, discuss, investigate and ask questions. Our adults take an active role in child initiated play through observing, modelling, facilitating, teaching and extending play, skills and language.
Characteristics of Effective Learning
In planning, guiding and facilitating the children's learning activities, we continually reflect on the different ways children learn. .
The characteristics of effective learning are a key element in the early year's foundation stage. They detail the ways in which children should be learning from their environment, experiences and activities. Our curriculum enables pupils to develop the Characteristics of Effective Learning so that they develop into confident learners who are able to work with others. It helps them to develop respect and resilience. They learn what it is be be a 'good learner and are encouraged to have a 'Growth Mind-set.' It provides them with the knowledge and cultural capital to become well-informed citizens, able to appreciate human creativity and achievement. As they learn more, they develop an understanding of the community to which they belong.
The characteristics are;
Playing and Exploring – children investigate and experience things, and 'have a go'
Active Learning – children concentrate and keep on trying if they encounter difficulties, and enjoy achievements
Creating and Thinking Critically – children have and develop their own ideas, make links between ideas, and develop strategies for doing things.
Children are provided with a range of rich, meaningful first-hand experiences in which they can explore, think creatively and be active. We aim to develop and foster positive attitudes towards learning, confidence, communication and physical development.
Planning
Good planning is the key to making children's learning effective, exciting, varied and progressive. Effective learning builds on and extends what children know and can do. It draws upon secure knowledge of child development and is always informed by observations we have made of the children, in order to understand and consider their current interests, development and learning. All practitioners who work in reception are involved in this process.
We create loose long and medium term plans based on a series of topics, each of which offers experiences in all seven areas of learning. Throughout each topic the children are encouraged to share their ideas for learning experiences with us. These ideas are then used to inform our short term weekly planning, alongside our observations which identify areas to focus on. We always remain flexible to allow for unplanned circumstances and children's responses. Children will engage in whole group and small group activities alongside their independent learning.
The curriculum is delivered using a play-based approach as outlined by the EYFS framework: 'Each area of learning and development must be implemented through planned, purposeful play and through a mix of adult-led and child-initiated activities'.
We plan a balance between children having time and space to engage in their own child-initiated activities and those which are planned by adults. During children's play, the adults in class interact when appropriate to facilitate learning and skill development, or to stretch and challenge them further. In planning and guiding children's activities, we reflect as practitioners on the different ways that children learn and build these into our practice. We create a stimulating learning environment to encourage children to free-flow between inside and outdoors.
Impact

Observations & Assessment
All practitioners who interact with the child contribute to the assessment process. Assessments inform everyday planning and are based on on-going observational assessment of each child's achievements, interests and learning styles. On-going assessments may take the form of anecdotal observations, focused observations, examples of work, photographs, and information from parents.
Baseline Assessment
On entry to the Foundation Stage all children are assessed. Assessments are collected through observations and directed tasks which are used to plan next steps for individual and groups of children. Further termly assessments, which we assess against our Milestones', are used to track both individual progress, class progress and the progress of vulnerable groups. In addition, we carry out the statutory Reception Baseline Assessment within the first 6 weeks of the term.
EYFS Profile
At the end of the year, the EYFS profile provides a summary of every child's development and learning achievements including whether they have reached a 'Good Level of Development' (GLD). Children are assessed against the Early Learning Goals (ELG) by the class teacher - who uses the exemplification documents, and their knowledge of the children to make a 'best fit' judgement. This profile data is the statutory data that is sent to the Local Authority and used to help school benchmark and identify improvements.
_________________________________________________________________________________________________________________________________________
What will we be learning in EYFS this year?
Over the year the reception children will be learning about the following topics:
Autumn 1 Half Term - Me, My Family, People Who Help Us
Autumn 2 Half Term - Traditional Tales
Spring 1 Half Term - My Home and Our World
Spring 2 Half Term - Transport
Summer 1 Half Term - Plants and Minibeats
Summer 2 Half Term - Animals
Throughout the school year we will also find out more about other seasonal topics, for example Harvest, Bonfire Night, Remembrance, Christmas, Internet Safety Week, Children in Need, Mother's and Father's Day and we will take seasonal walks in the School envrioonment. We will also think about what we can do to become good citizens in our school community. Take a look at our 'EYFS Curruculum Intent Plan' at the bottom of this page to find out more about this.
Autumn Term
Communication and Language
In the autumn term the reception children will start to build up their concentration skills when sitting on the carpet. They will enjoy listening to stories, remembering what has happened in the story and learning lots of new story words. They will start to practise following a sequence of instructions given to them by a teacher. They will play together in the continuous provision and practise making transitions from learning, to playtimes and to playing in the classroom. The children will build up their confidence to hold conversations with their class friends and teachers using a range of social phrases. They will be encouraged to speak in full sentences using a range of connectives to connect their ideas together.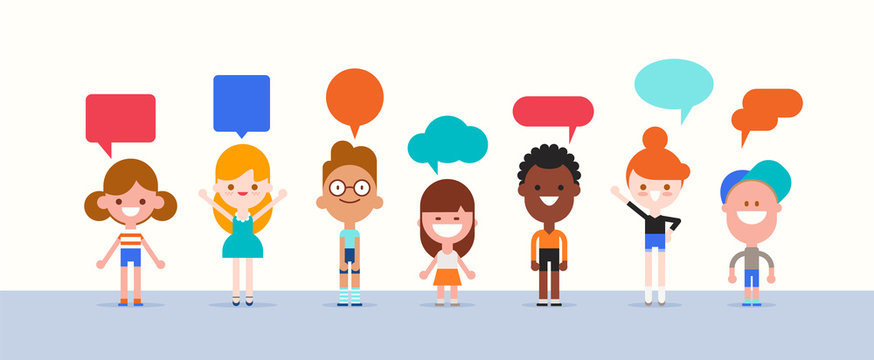 Personal, Social and Emotional Development
Whilst in school the reception children will continually have the opportunity to develop their personal, social and emotional skills. This will be during whole class teaching time, when working in small groups, when playing both indoors and outdoors in the reception classroom environment alongside their peers and during social times, such as at playtimes and lunchtimes.
We will also have specific times during the week when we will share stories, play games and have circle time to talk about how we can manage our physical and emotional needs, manage our behaviour and feelings and how we can make friends and work with the adults in the school environment. The children will be rewarded for acting upon the themes of these lessons by earning stars on their stars charts to gain rewards as chosen by the class.
The children will also participate in RSE/PSHE lessons. These include E-Safety, Healthy Living, Being Safe and Anti-Bullying topics.
Reading
Phonics is extremely important in supporting the children with their reading. In reading we follow the Literacy Counts 'Steps to Read' and 'Little Wandle Reading' schemes. The reading topic for this term is 'Superheroes' in the autumn 1 half term and 'Traditional Tales' in autumn 2 half term. These lessons focus on word reading skills, strategies and comprehension.
The children will also be reading in class, be read to by teachers in story time, in the woods and with their Year 6 buddies. It is extremely important that the children practise reading their Little Wandle reading books at home with an adult at their own level if they are going to make lots of excellent progress in their reading. They will also bring home a 'Love of Reading' book which can be read to them by an adult.
At St John's School the children receive extra rewards for reading at home. Every time a child reads a book and it is written up in their reading record, their caterpillar character is moved along to the target of 10. As a reward they can bring in their favourite book to share or read to the class and they will be given another star for their star chart!
Phonics
In our phonics lessons we follow the 'Little Wandle' scheme of learning. In the autumn term the children will start to learn the Phase 2 graphemes (letters) and their phoneme sounds. They will also start to learn the Phase 2 digraph sounds and the Phase 2 tricky words. The children will learn to orally segment and blend the new sounds in words guided by the teacher and read words with them in independently. They will then learn to read phrases and sentences with words containing the new sounds and spell words with the sounds in.
Writing and Fine Motor Skills
In our writing lessons we follow the 'Read to Write' scheme developed by Literacy Counts. In reception we focus on writing simple sentence using finger spaces, forming letters correctly and using a capital letter at the beginning of their sentences and a full stop at the end. We think about spelling three letter words with vowels in the middle correctly and we also make sure that the children spell common exception words right. We expect the children to use their phonics knowledge from Little Wandle lessons to help them with their spellings. This term the children will be writing sentences inspired by 'Juniper Jupiter' by Lizzie Stewart and 'Little Red' by Bethan Woollvin. The children will be encouraged to choose a dominant hand for writing and hold their pencil using their fingers in a tripod grip.
Maths
In Maths the reception children follow the 'Power Maths' scheme of work which provides many interactive learning experiences for the children. In the autumn term the children will be learning about the numbers to 5 and comparing groups of objects to 5. They will also be learning how to find one more and one less. The children will be learning about the number bonds to make numbers to 5. The children will be learning about the names and properties of some 2D and 3D shapes and will be finding some in these shapes in the school environment. Finally, the children will be learning some prepositional words to explain where an object is in relation to another.
Expressive Art and Design
In the autumn term the children will be drawing and painting a picture of a person who can help them. They will also be creating a collage picture of a traditional tales character using a variety of materials. They will enjoy taking part in Charanga music lesson with Mr Norbury, singing and moving to lots of new and familiar songs.
Physical Development and Gross Motor Skills
PE is taught to the children by Mrs Riddle. In the autumn term the reception children will be having an introduction to PE lessons in school. It is extremely important that the children come to school in their PE kits on the designated PE day for the class.
PE kits include:
White t-shirt
Black shorts or leggings
Trainers (not pumps or slip-on shoes)
A warm track-suit for cooler days
A school hoodie
The children also need to bring into school a water bottle every day, a coat for outside play and some wellington boots if they have them.
Understanding the World
In the reception class we are continually learning about the world in which we live and making observations in our day to day movements around the school environment, both indoors and outdoors. In the autumn term the children will be talking to their new class friends about their families and thinking about where they live. We will look at maps of Sandbach Heath and find out where lots of different places we know are. The children will start to think about what they were like and what they could do when they were younger. The children will start to think about why being a church school is special and why many people choose to go to church. We will learn about the seasons of autumn and winter and undertake lots of activities to notice, observe and talk about the changes in these seasons.
RE
In the first half of the Autumn term the reception children will be using our Understanding Christianity scheme of work to think all about God. In the second half of the autumn term we will be starting to follow a new RE scheme of learning called' Questful RE' and the children will be thinking all about Christmas and why is it a special time of year to many Christians. The children will also be learning about the Hindu festival of Diwali.
Year 6 Buddles
All of the reception children at St John's School have a Year 6 buddy. The children will spend time with their year 6 buddies during the autumn term so that they can get to know them. The year 6 buddies are always extremely kind and helpful and will help the children at lunchtimes for the first week of the term and look after them at playtimes. They will help the children with their learning and will join the children on trips to the woodlands, in the school grounds.
Behaviour in Reception
By keeping the school and class rules the children will be rewarded with stars – 25 stars wins a certificate and a special reward!
Finally, we are very excited about the autumn term and we are looking forward to helping all of the new reception children to settle into life at St John's School. We will help them to build their confidence to learn new things, play with their friends, share their ideas, learn to co-operate with each other and to take part in sharing activities with their Year 6 buddies!
Files to Download
Mrs Osborne (R): News items
There are no News items to display
Mrs Osborne (R): Blog items
There are no blog items to display
Mrs Osborne (R): Display work items
There are no Display work items to display
Mrs Osborne (R): Events items
There are no Events items to display