Miss Durber (Y5) 2023 - 2024
Miss Durber
is the Year 5 teacher, she enjoys taking her little dog for walks and attending agility classes.
Mr Ashley
is a teaching assistant in Year 5 and 6, outside of school he spends time with his wife and 3 children and enjoys going to the cinema and comedy/music concerts.
Mrs Williams
is a teaching assistant in Year 5.
Mrs McPherson
is a teaching assistant in Year 5.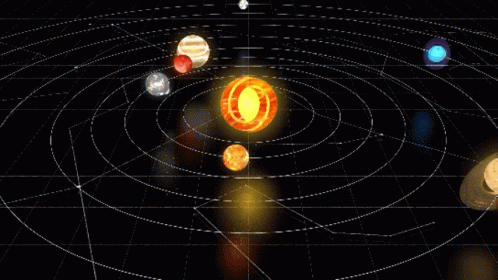 English
This term the writing and reading lessons will be linked to one of our Science topics this term: Earth and Space. The book that will be providing the inspiration for our writing is 'Where We Once Stood' by Christopher Riley. The focus writing tasks will be an exploration narrative and a formal report.
The children will be continuing to work on their grammar and punctuation knowledge and applying it in their daily writing. Some of the areas that we will focus on are: relative clauses, modal verbs, use of adverbials to link paragraphs and punctuations marks used for parenthesis.
In spelling, we use the Headstart Primary scheme. The words for each week are on the document below or click on the link:
https://www.stjohnssandbachheath.cheshire.sch.uk/uploads/45/grade/19700041_grade_file.pdf
Set 1: week beginning 7.9.23
Set 2: week beginning 5.10.23
Set 3: week beginning 9.11.23
In our reading lessons, we focus on the reading skills required to help the children improve their understanding of texts. Each lesson works on the different skills required to become a successful reader including making sure the text makes sense, making predictions, retrieve and record information, identify facts and opinions and looking at the author's use of language. These are the books we are looking at this term in our reading lessons:
Reading at Home
Reading with your child is very important as it helps them develop their learning in all areas of the curriculum. Talking with your child and asking them questions about their reading book will enhance their comprehension skills. Suggested questions are in the information booklet below. The home reading reward scheme will continue in year 5 and the children will be rewarded for every 5 books that they read. The reading record books must be signed by an adult to count.
Maths
This term the children will be focussing on: Place Value, Fractions and Decimals, Addition and Subtraction, Multiplication and Division, Measure, Geometry and Statistics.
We will be continuing to revise the times tables in the weekly fidget spinner challenge on Fridays!
Science
The children will be studying two units this term: Forces and Earth and Space. The children will be carrying out investigations and finding out about important scientists, who have helped to explain the different forces and the movement of the Earth and the Moon.
R.E.
In RE, the children will study two units this term. The first unit is all about God. The children will be looking at extracts from the Bible as well as participating in lots of discussions to answer the key question: What does it mean if God is holy and loving?
P.E.
During PE, the children will be working on their fitness and coordination skills. This will be taught by Mrs Riddle on Monday and Tuesday afternoons. The Monday lesson will be alternate weeks. The children should come to school on these days in their PE kit.
PE kits should include:
A team coloured t-shirt or a white t-shirt
Black shorts
Trainers (not pumps or slip on shoes)
School Hoodie
Curriculum
In geography, the children will be learning about the layers of the Earth and how Volcanoes and Earthquakes occur. They will also be learning about the significance of longitude and latitude lines on Earth.
In History, the children will be learning about the Roman invasion and the impact of the different Roman leaders on Britain. The children will also learn about the life of a Roman child.
In design and technology, the children will be learning new sewing skills to make their very own pencil case!
In art, the children will be using acrylic paint and different tools to explore how they can create texture and make a painting appear 3D.
In French, the children will be learning new words and phrases to help them when on holiday and when going out for a meal!
Finally, in computing the children will be learning more about programming with Mr Norbury and learning different features in Word and PowerPoint to present a Bible story with Miss Durber.
Homework
Every child is expected to read (please see the home reading section above), learn their weekly spelling words and continue to revise the times tables at home. This will help to reinforce the learning that the children are doing at school.
As in previous years, the children will be given the opportunity to have the additional English and Maths booklets to complete each week.
The year 5 curriculum information document below will provide a more detailed overview of the learning this term.
Thank you for your support.
Files to Download
Miss Durber (Y5): News items
There are no News items to display
Miss Durber (Y5): Blog items
There are no blog items to display
Miss Durber (Y5): Display work items
There are no Display work items to display
Miss Durber (Y5): Events items
There are no Events items to display